From either your desk, floor, or even your bed you can finally take a short trip to Mount Everest, in the Khumbu region of Nepal, thanks to our friendly neighborhood stalker, Google's Street View. This is especially useful for those who are planning an excursion of epic proportions to the home of the Guiness World Record's highest peak (8,848 m. or 29,029 ft.) in the world. Many of us find use in Google's Street View for previews of our latest unfamiliar destinations. Although, adventurers and adventuresses traveling to Mount Everest and its regions are likely to be just as well with the element of surprise so representative of pre-Google's Street View days.
Apa Sherpa—the Nepalese Sherpa mountaineer who summited Mount Everest a record-breaking 21 times–assisted Google in this cartographical feat. Apa Sherpa, The Apa Sherpa Foundation, a non-profit that aims to provide better educational and economic opportunities to young people of the Khumbu region, and the Nepalese nonprofit Story Cycle aided by embarking on a 10-day expedition through this region.
Apa's first summit was in 1990 at the age of 30. "In my first journey, there was snow and ice, now we can see more rock. It's more dangerous…the glacier's melting, the ice is falling, there's rocks falling more," says Apa. Having lost his family's potato farm home in Thame (in the Khumbu region) due to glacial meltwater, his current mission has been on the world's needs of tackling climate change. He believes in the power of education for his people, and the world, as well as that promoting responsible tourism is helpful for bringing in much-needed funding to these areas.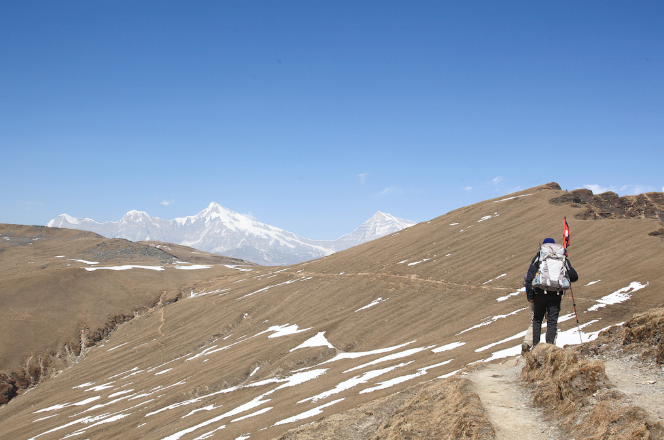 This partnership with Google's Street View was invaluable in allowing the Sherpa community to tell their stories through maps including precious local landmarks like monasteries, lodges, schools, and fascinating yaks. Amongst the lodges, Everest Summiteer Lodge—built by Apa Sherpa himself in 1996–is pictured.
Not only were maps of the Khumbu region improved, but the Sherpa community was also able to share their own perspective on the thrilling and bewildering region near-and-dear to them. As the saying goes, "all in a day's work."
Click here, drag the yellow figure (bottom right-hand corner), and prepare to be enthralled. You can also take a guided virtual trek here.