Microsoft Band, the first device powered by Microsoft Health, keeps you grounded in living a healthier and more productive life by being with you every step of the way while you train for a competition, exercise to stay fit or lift weights to strengthen your muscles.
Microsoft is preparing to bring third-party apps to its Microsoft Band wearable platform. The company just recently revealed that it will be launching a Microsoft Band SDK Preview for developers looking to generate apps for the the wrist band.  This will permit third-party app makers the opportunity to develop apps for the fitness oriented product.  This is a great play for Microsoft because it will extend and expand its foot into the wearable technology space.  It's a smart move to allow developers to create new apps for the band because additional features and functionality will gain a larger consumer base as tech wear starts to become more of a way of life for us and future generations.
The band already has functions to track your heart rate, steps, calorie burn, and sleep quality.  It also helps provides calendar alerts and email previews, right on your wrist but with Microsoft Band SDK Preview opening its doors, a whole new host of engagements and interactions are yet to unfold.  Additional features making their debut are Bike tile for tracking indoor and outdoor rides, speed analytics, elevation, recovery and a web dashboard and GPS.
One of the coolest things that have been added is a tiny virtual keyboard that lets you type messages efficiently and easily.  There is also voice dictation if you want to give a quick text reply.
Specifications Include:
24-hour heart rate monitor: Gives you a better understanding of your calorie burn, sleep patterns, and peak and resting heart rate so you can perform at your best.
Run: Summarize your metrics both indoors and outdoors.
Built-in GPS: Keeps abreast of the distance you cover as well as gives you information in terms of where you trekked incase you want to go back on the same route again.
Calorie tracking: See what calories you sizzle off with stat readers.
Sleep tracking: Whenever you desire you can activate and track your sleeping patterns.
Goal setting: Keeps you motivated by setting alarm goals to help you stay on top of what you set yourself to do.
Guided Workouts: Challenging exercise guides that you can choose from and use.
Steps: Track your progress, set a goal and track your achievements.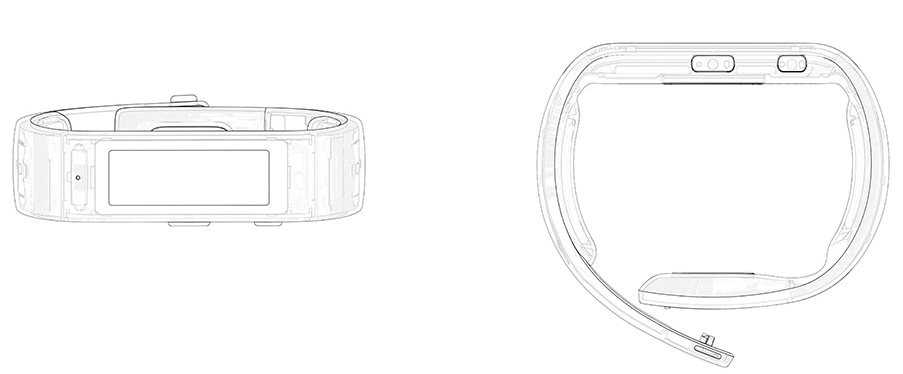 The Microsoft Band is an exciting piece of wearable technology that is sure to grow and develop further into helping us with our Health, Fitness and Adventures.