Nike+ Running App – Run Smarter, Run Better, Run More.
Nike has recently updated its Nike+ Running App for the iOS platform.  The new improvements will be an arm band mode that makes it easier to control the in-run experience.  There is also improved route mapping.  As a recap to this awesome app, you can track your distance, pace, time, route, calories.  You can even receive personalized coaching and real-time audio feedback to run better.
The Nike CEO stated: "As I look ahead to what's possible between Nike and Apple, two amazing brands, technologically we can do things together that we couldn't do independently."
Nike+ Running takes on Apple Health and Google Fit in addition to other partnerships mentioned below. The goal is to have a multi-device compatible fitness platform.
Nike will also launch partnerships with industry-leading companies; TomTom, Garmin, Wahoo Fitness and Netpulse,  which will make room for more runners the ability to connect with their favorite devices and fitness equipment, allowing more runners to connect their favorite devices and fitness equipment.  You get all these additional great benefit simply by being a member of the Nike+ Community.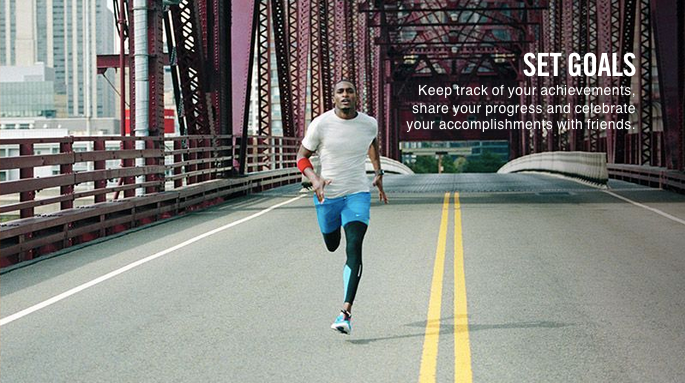 This evolution offers Nike+ Running App users easy and smart ways to leverage smart watches, heart rate tracking, distance monitoring, calorie burning data and connected gym equipment to make every run matter:
Some of these partnerships will expand Nike+ in the following ways:
TomTom has had a long time relationship with Nike and has won awards for GPS technology.
Wahoo Fitness high end developers of smartphone fitness technology.
Garmin leads global navigation when it comes to GPS watch technology.
Netpulse is the biggest provider of branded mobile apps for health clubs.
With the most recent update to the Nike+ Running App  and all of these top company partnerships taking place, the customer is going to benefit enormously.  We expect to hear more news about the way in which the Nike+ Running App will continue its march for fitness and health.
This is a really helpful app for people who are serious about running and even beginners.  The technology speaks for itself and is sure to increase your workout goals in ways never before possible.